Instructions to download the reports
Requirements
1. The application runs best in IE7 and above at a resolution of 1024x768  pixels
2. Please download and use abode acrobat 9 and above to view reports.
3. Download adobe acrobat reader 10.x here
Instruction to view the reports
1. On starting Reports Download function (Using Download Reports Here or Patient reports or Reports button or direct download using internet Explorer) following screen appears.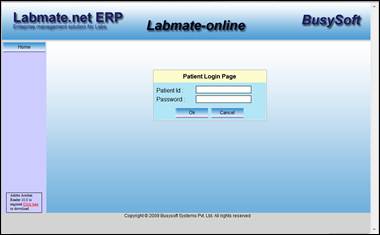 2. Type user Id and user password given on patient slip.  This slip is given at the time of registration at the counter.
3. Type the user id and password and click ok.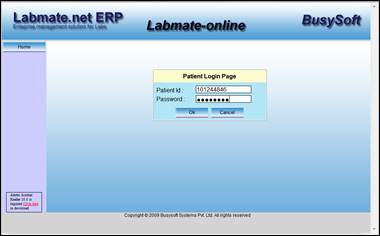 4. On typing User ID and password following screen appears.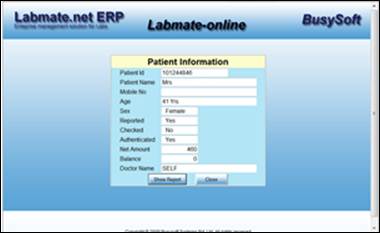 5. Click on view reports. A screen showing the report as PDF will appear.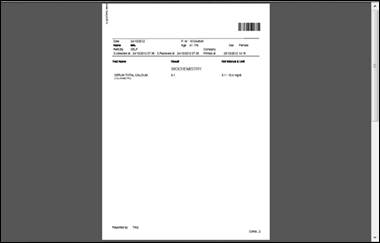 6. You can print/view or save the report using Adobe Acrobat reader.
Report not shown properly by Adobe Acrobat reader  
1. Start your Acrobat reader
2. Click on edit
3. Click on preferences
4. Select internet. Following screen is shown.
5. Deselect Display PDF in browser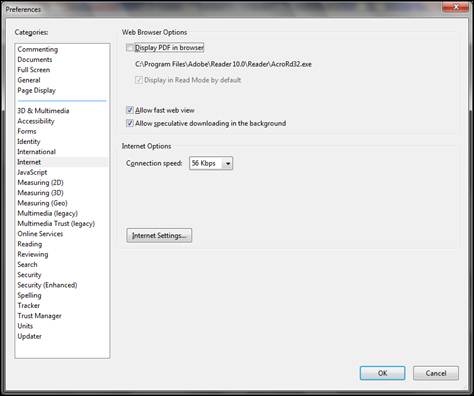 6. Now you can download the reports. The reports will appear in Adobe Acrobat reader.